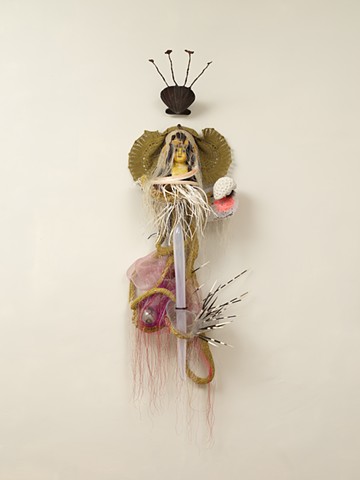 A earth dismembered ...
metal, porcelain head, fabric, wire, glass, wood, cotton crochet
132,1 × 66 × 27,9 cm
2020
A earth dismembered by race, color and cultural glitz, like rope tricks and turmeric face by glow of afternoon light boy be so bold that no one knows delivery boys becomes soldiers not nice and not neat.


Available in NYC Studio.
Contact Studio Banerjee for price.